New Transitions offers single-room occupancy living and support for clients addressing issues related to substance use.
The New Transitions facility is designed to promote abstinence, wellness, and independence for those living with HIV/AIDS. It provides a clean, sober living environment to our clients.
By participating in New Transitions, our clients are able to:
Address their substance abuse/use
Develop life skills
Receive counseling and assistance with daily living
Create a stable environment for themselves
Prepare for independent living in the community
Are you eligible?
In order to be considered for admittance you must meet the following criteria:
Written documentation of HIV/AIDS status
Commitment of at least a 45 day treatment period
Must be substance free for at least a three month period prior to admission
Must commit to case management while involved in the program
Must agree to transitional residency rules and adherence
Referral, application, and assessment do not guarantee acceptance into this program.
For more information, please email us today.
Support Us
Your Help Matters
There's always something happening at AIDS Care Ocean State and we rely on the support of individuals and the community to help us reach our goals.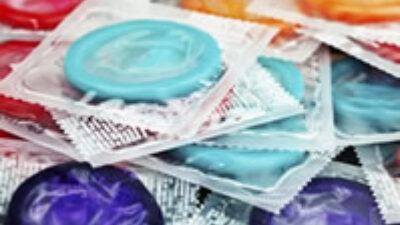 Safe Sex kits
We offer FREE safe sex kits at our Prevention Center!
Know Your Status
Get Tested
We offer FREE HIV and Hep C testing at our Prevention Center.